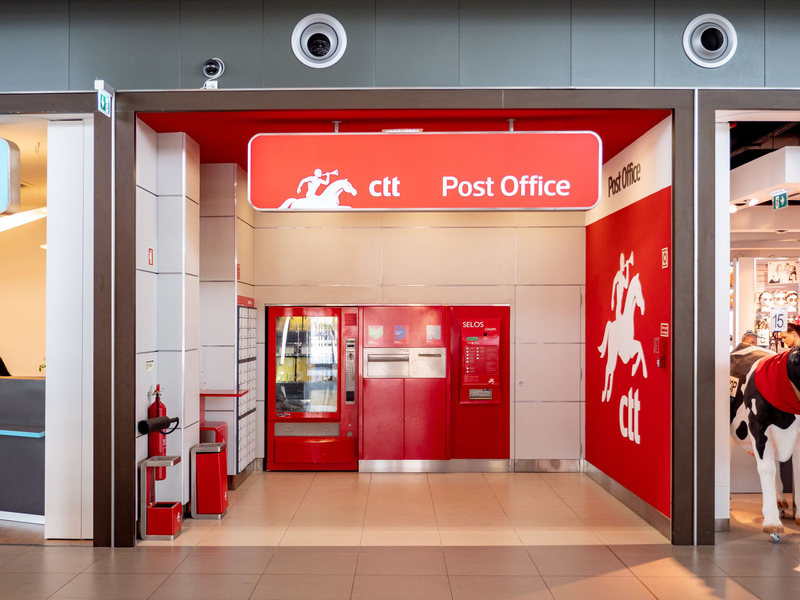 Portugal's Post innovates on financial services during the pandemic
As Portugal emerges from the first wave of the COVID-19 pandemic, the country has earned international respect for the way in which it has managed the emergency. The Portuguese Post (CTT) has played an important role in the national response.
Portugal introduced its lockdown on March 18 at a relatively early stage in terms of case numbers. Two months later, the gradual reopening of society and the economy is underway in three stages. The evolution of the pandemic will be closely assessed before progressing to each new stage.
Throughout the crisis, CTT has been central to keeping citizens and businesses connected. Though the lockdown in Portugal was not mandatory, it was very well observed and this new reality brought many challenges.
As soon as the crisis struck, CTT set about implementing a series of initiatives essential to the sustainability of the economy and everyday life. The safety of customers and staff was a priority at all times.
Given that older people are at higher risk from COVID-19, it was important to make suitable arrangements for pensioners right from the start. CTT reorganized operations at its post offices and outlets in order to facilitate the issuing and payment of money orders and to schedule deliveries on certain days.
Extended opening hours were introduced at certain post offices, and the service for the payment of money orders at home by the mail carrier was consolidated. More than 100,000 pension payments out of 367,000 were delivered to customers at home.
CTT and its postal bank (Banco CTT) also wanted to help customers avoid unnecessary contact with groups of people by offering a mobile app called 'Sem Filas' ('No Queue').
Sem Filas, which was developed using InnoWave Portuguese technology, provides users with access to real-time information on current waiting times at CTT's post offices and its postal bank.
Private customers have been able to adopt low-cost digital services that allow them to send and receive letter post and parcels from their homes. These services include the online mail service, the CTT online shop and round-the-clock lockers for collection and delivery.
On the commercial side, CTT has also offered a range of digital services to help businesses of all sizes to continue to operate. These services include logistics and advertising solutions, redirecting mail, same-day express service in urban centres, as well as the management of digital mail, sending of electronic invoices and receipt of payments (ViaCTT).
In particular, CTT has been active in facilitating online shopping, especially for small and medium-sized enterprises (SMEs) that are new to this way of doing business.
CTT has established partnerships with the Portuguese Confederation of Commerce and Services (CCP) and other similar entities to support SMEs. Through its Creating Online Shops service, the postal operator has helped SMEs speed up their digitalization processes.
Taking e-commerce to a new level, CTT in partnership with the online retail platform Marketplace Dott and the Inter-municipal Community of the Region of Coimbra organized an online cheese fair.
Combining tradition with technology, small manufacturers of DOP (protected designation of origin) cheese were able to use this digital platform to showcase and sell their products. CTT provided the logistics as well as home delivery for the products purchased.
The COVID-19 pandemic has placed unprecedented pressure on CTT but the Post has done its utmost to fulfill its public service role for Portuguese society and the economy.
The UPU is working to track, highlight and analyze how Posts are connecting citizens with essential services during the COVID-19 pandemic. To see how other Posts have contributed to their communities during the crisis or to submit a social or financial services initiative led by your Post, please visit the dedicated web-page.